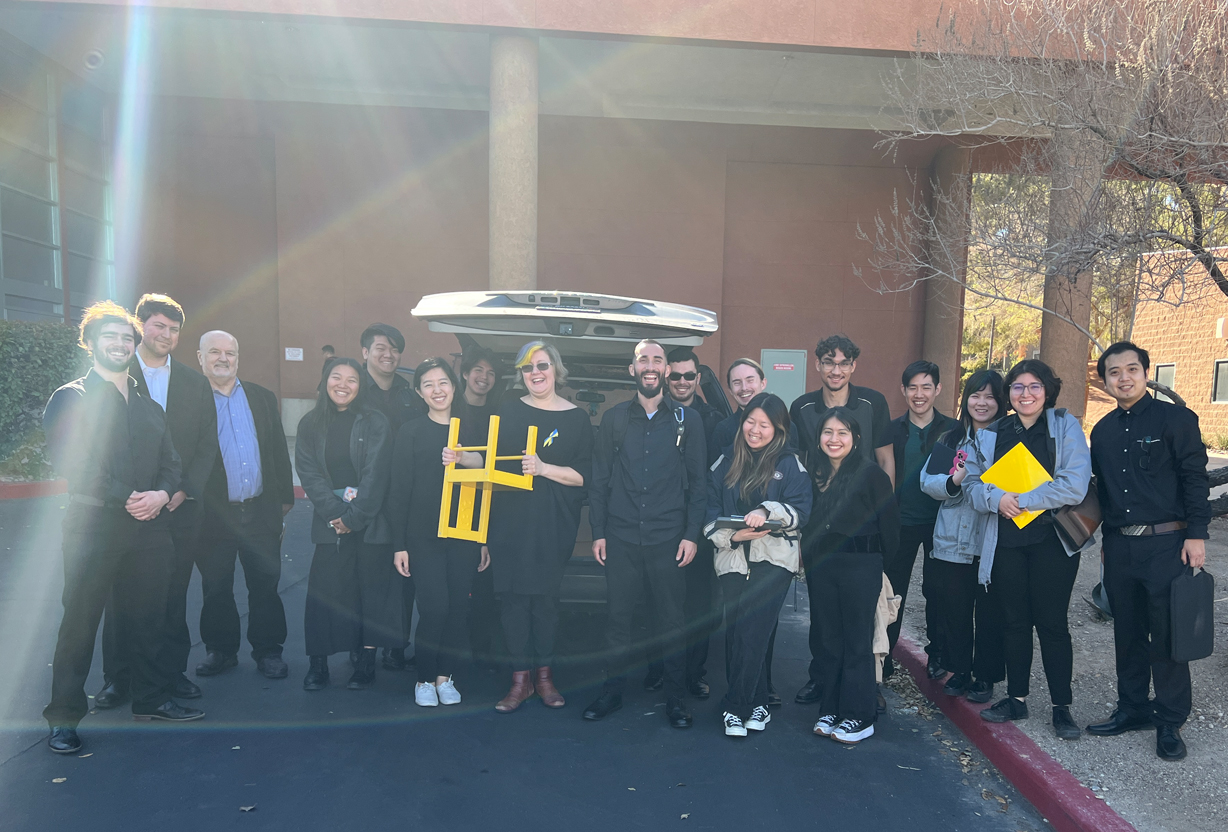 Exciting Las Vegas trip with 15 of my students
---
Performances at the University of Nevada, Las Vegas
Concert and Workshop at UNLV with 15 of my students.
Had an amazing time today performing at the University of Nevada, Las Vegas with my 15 students, the Cal Poly Pomona Piano Ensemble, and my wonderful colleague Iris Hsu Shiotsuki!
Works by Ukrainian composers Zoltan Almashi, Eugene Astapov, Evgeni Orkin, and Mykola Lysenko, and American composers Madelyn Byrne, Samara Rice, and Lewis Spratlan.
Next Monday, Apr. 3 we are performing this program and more at Cal Poly Pomona, come join us tomorrow!
Thank you, Mykola Suk, for hosting us! Photos by Josie Mendoza.