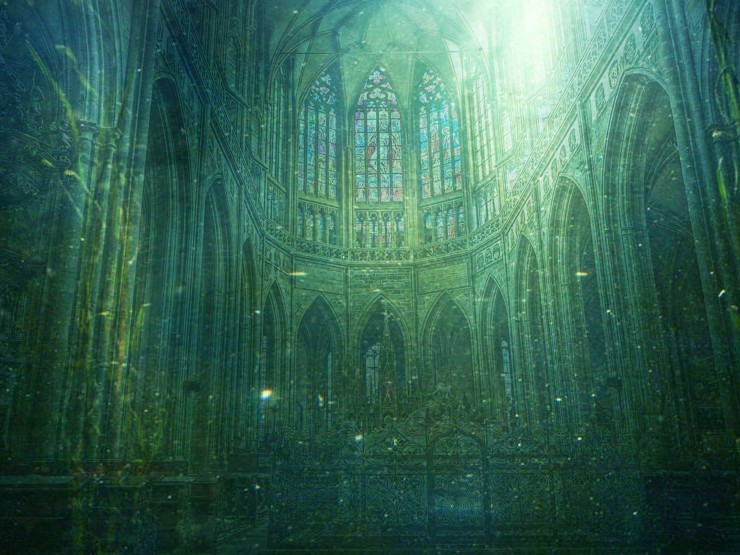 "Sunken Cathedral" photo by Bryce Fergs
The Poetry of Places
Mixed Periods Version
A recital featuring 19th, 20th, and 21st century compositions inspired by architecture.
21st century works on this program are featured on Shpachenko's GRAMMY® winning 2019 Reference Recordings release.
Program
Franz Liszt Les jeux d'eau à la Villa d'Este (The Fountains of the Villa d'Este) (1877)

Harold Meltzer In Full Sail (2016, rev. 2017)

Claude Debussy La Cathédrale engloutie (The Sunken Cathedral) (1903)

Amy Beth Kirsten h.o.p.e. (2016)

Han Lash Give Me Your Songs (2016)

Modest Mussorgsky The Great Gate of Kyiv from Pictures at an Exhibition (1874)

Lewis Spratlan Bangladesh (2015)

Heitor Villa-Lobos New York Skyline Melody, W 407 (1939)

James Matheson Alone, in Waters Shimmering and Dark in 3 movements (2016)

Jack Van Zandt Sí an Bhrú (2016)

Anton Arensky An der Quelle from The Fountain of Bakhchisaray, Op. 46, No. 1 (1899)

Bonus/Encore
Darius Milhaud Tango des Fratellini from Le Boeuf sur le Toit, Op. 58 (1899)

When possible, the following 2 ensemble works can be performed with pianist Joanne Pearce Martin, and percussionists Nick Terry and Cory Hills
Nina C. Young Kolokol for two pianos and electronics (2010)

Andrew Norman Frank's House for two pianists and two percussionists (2015)

This program is performed in two versions: the mixed periods program above, or the 21st century program of new piano (and toy piano) works inspired by diverse buildings, all written for Nadia Shpachenko's project.