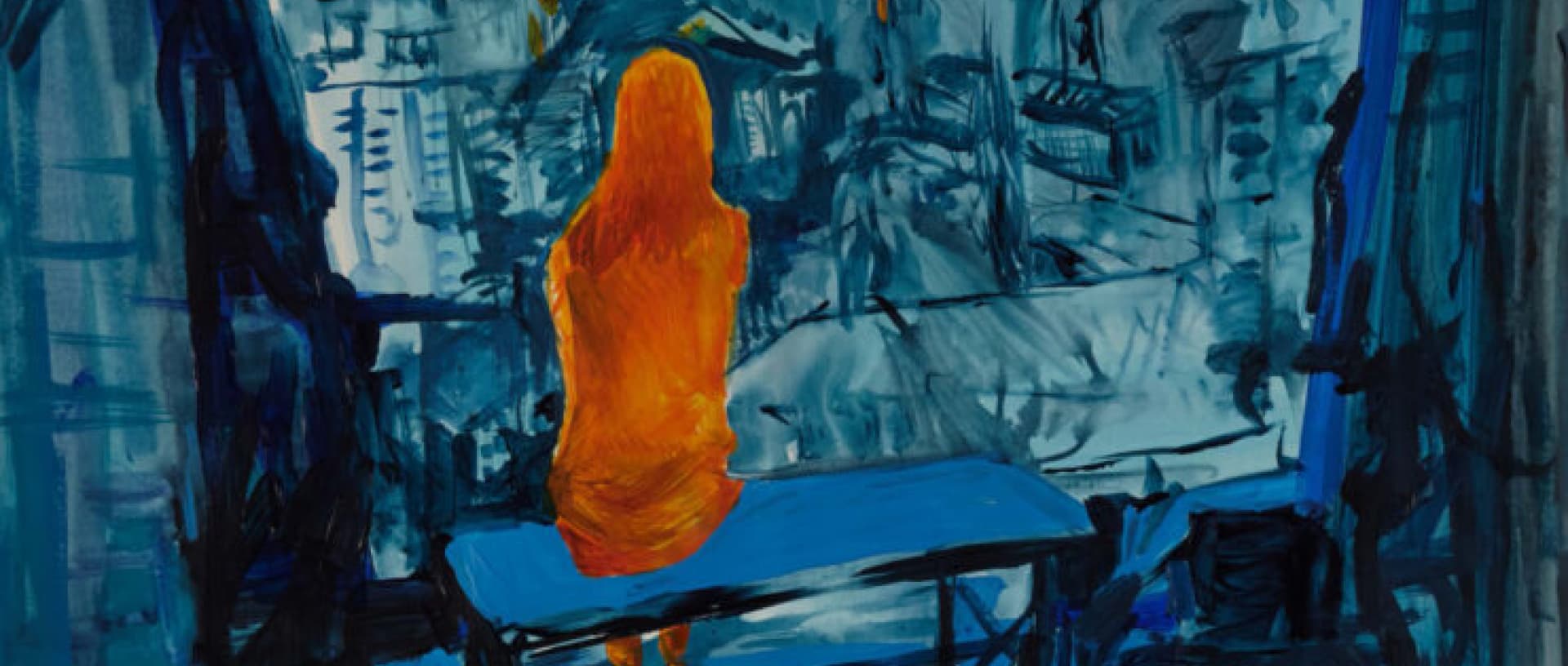 Invasion: Music and Art for Ukraine
World Premiere recordings of works by Pulitzer Prize-winning composer Lewis Spratlan featuring art by numerous Ukrainian artists.
Lewis Spratlan (1940-2023)
"It was a privilege to participate in this monumental endeavor. I hope it leads to a greater understanding of the tragedy of this unprovoked war. I consider this project to be one of my life's greatest accomplishments!"
Released worldwide on Reference Recordings on September 23, 2022, with 100% of proceeds donated to Ukraine humanitarian aid organizations.
If you would like to donate above the cost of the recording and receive the Invasion: Music and Art for Ukraine album as a "thank you" gift, you may do so below. All donations are 100% tax deductible.

Donate at least $50 to Razom for Ukraine to support Ukraine humanitarian aid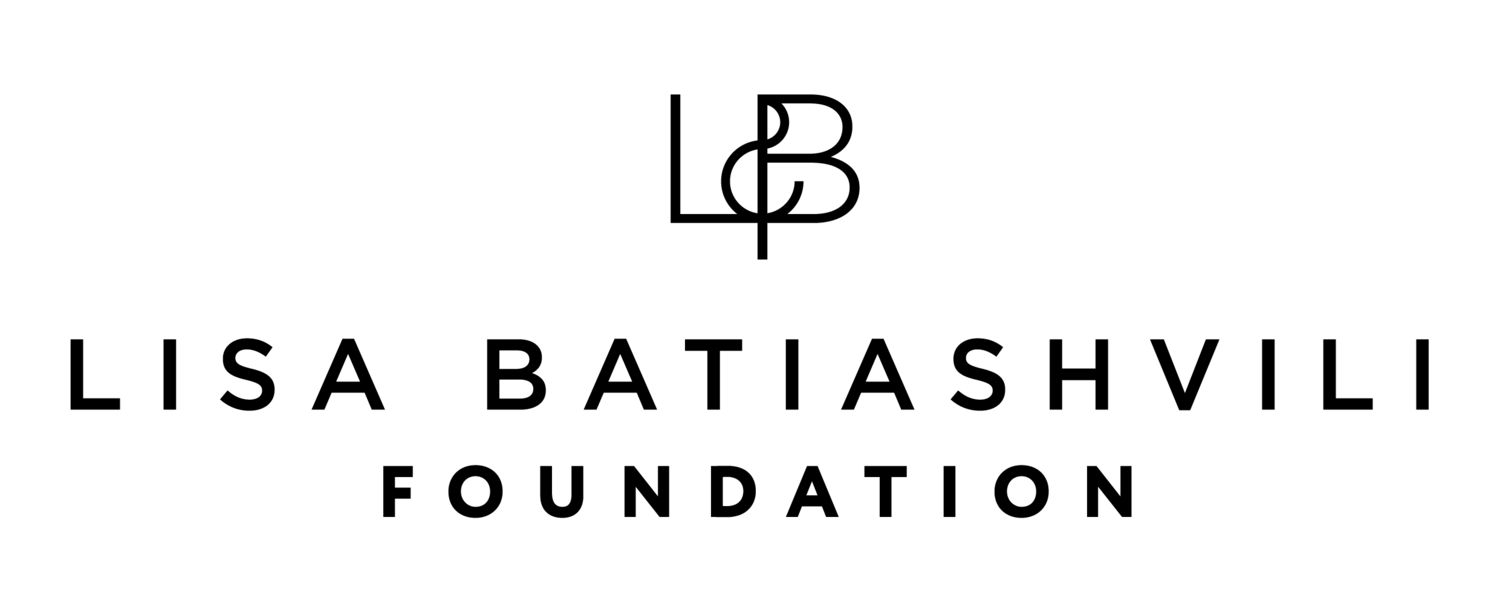 Donate at least $100 to Lisa Batiashvili Foundation to support Ukrainian musicians
Introductions
Watching in horror as my home city of Kharkiv was being destroyed, I resolved to express through music my feelings of despair and anger, as well as hope and resilience. On my birthday in February 2022, the war started, Lewis Spratlan began writing Invasion, and the character of our plan for a CD of his works shifted. Positivity, defiance, perseverance, peace, nostalgia, recollections, and hope – all are displayed by the people in Ukraine, and all are reflected in the pieces on this disk. Even as all of us are comforted by timeless beauty, we are periodically reminded of the tragedy of the present. I commissioned Ukrainian artists to create paintings/artworks to use in this booklet and in the accompanying music videos, as their responses to the music. Also featured are drawings/artworks made by children in Kharkiv, as their responses to the war. Proceeds from this album will be donated to Ukraine humanitarian aid organizations. –Nadia Shpachenko
My collaboration with Nadia Shpachenko began seven years ago when she invited me to contribute a piece to the repertoire for the CD she was working on at the time. This disc was called The Poetry of Places and was concerned with the linkage between music and architecture. My piece, Bangladesh, was about the transformation brought about in that country by the construction of Louis Kahn's brilliant Government Center. The CD went on to win a GRAMMY® Award. Nadia's performance was spellbinding, combining the muscular portrayal of a collection of massive buildings with the subtlest rendering of tenderness and intimacy. This emotional range is what drew me so strongly to Nadia's artistry. It is on full display in the five works of this CD. The monstrous cruelty of war in Invasion, the intricacy and athleticism in Piano Suite No. 1 and Two Sonatas, the humour and occasional violence in Six Rags, and the enveloping and multi-dimensional humanity of Wonderer show an artist in full command of the communicative power of music. –Lewis Spratlan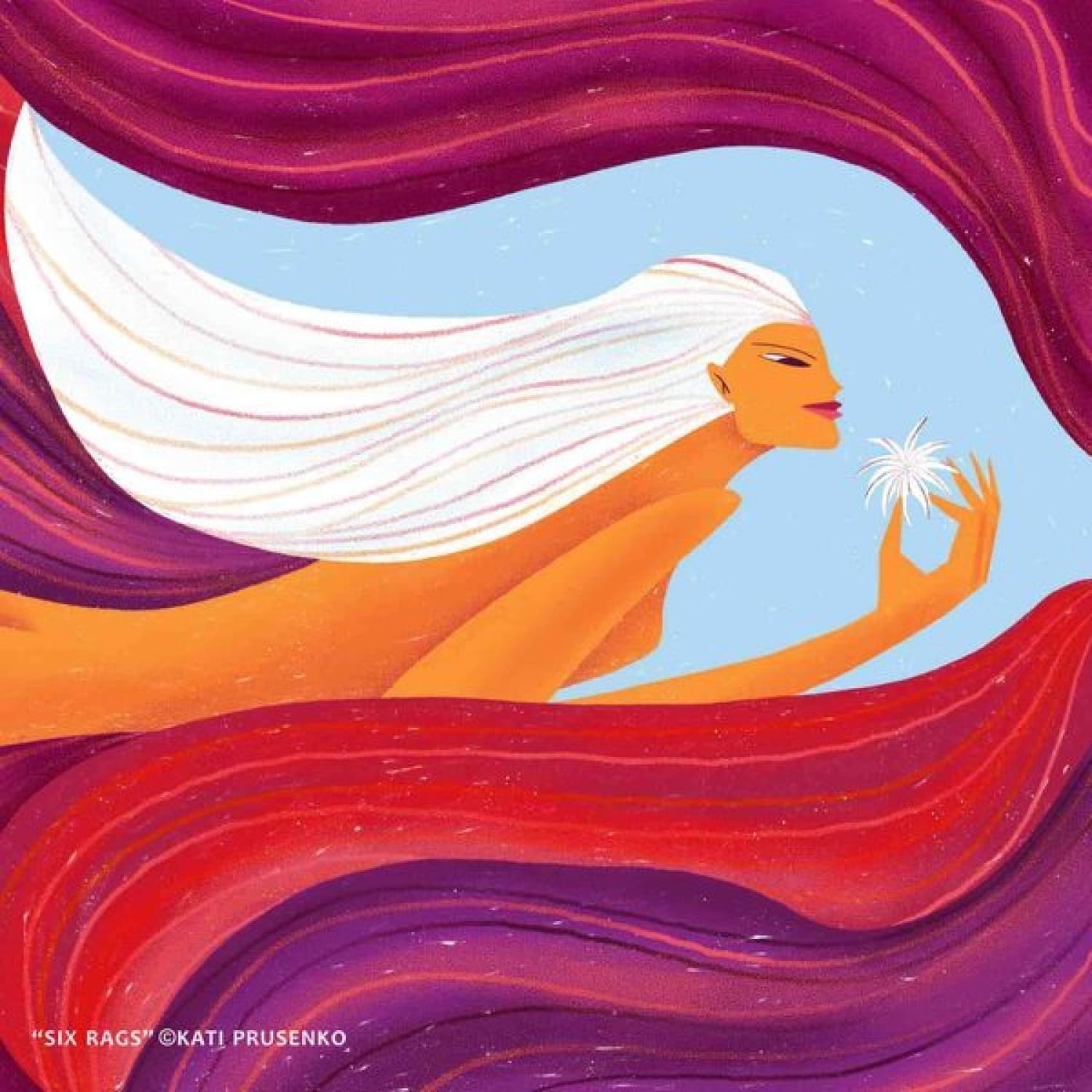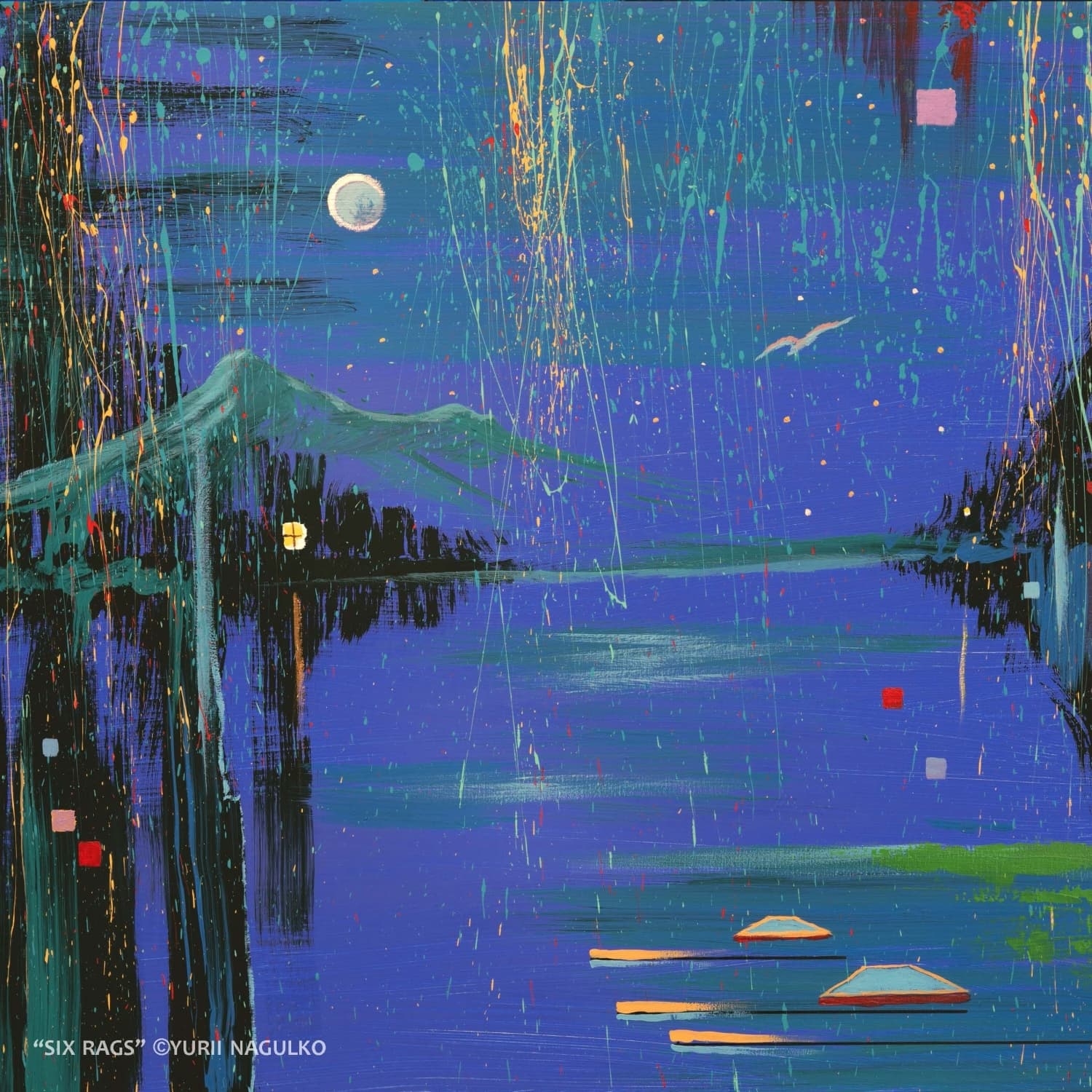 Track Listing
All compositions by Lewis Spratlan
[1] INVASION for piano, saxophone, horn, trombone, percussion, and mandolin. Recorded with Anthony Parnther, conductor; Pat Posey, saxophone; Aija Mattson-Jovel, horn; Phil Keen, trombone; Yuri Inoo, percussion; & Joti Rockwell, mandolin
[2-4] PIANO SUITE NO. 1 for solo piano
[5-10] SIX RAGS for solo piano
[11-12] TWO SONATAS for solo piano
[13] WONDERER for solo piano
To purchase/stream the complete album, please click below
About Nadia Shpachenko
A "gifted and versatile pianist" (San Francisco Chronicle) and GRAMMY® Award winner Nadia Shpachenko enjoys bringing into the world things that are outside the box—powerful pieces that often possess unusual sonic qualities or instrumentation. Nadia's concert highlights include recitals at Concertgebouw, Carnegie Hall, Disney Hall, on the Piano Spheres and Los Angeles Philharmonic's Green Umbrella and Chamber Music Series, and with orchestras in Europe and the Americas. An enthusiastic promoter of contemporary music, Shpachenko premiered more than 100 works by Armando Bayolo, Elliott Carter, Christopher Cerrone, Paul Chihara, George Crumb, Ian Dicke, Daniel Felsenfeld, Tom Flaherty, Annie Gosfield, Yuri Ishchenko, Dana Kaufman, Leon Kirchner, Amy Beth Kirsten, Hannah Lash, James Matheson, Missy Mazzoli, Harold Meltzer, David Sanford, Isaac Schankler, Alexander Shchetynsky, Adam Schoenberg, Lewis Spratlan, Gernot Wolfgang, Iannis Xenakis, Peter Yates, Pamela Z, Jack Van Zandt, and many others.
Described as "powerful… impressive… haunting" (Gramophone) and "the outstanding contemporary-music disc of the year" (Fanfare Magazine), Nadia's 2022 Reference Recordings album Invasion: Music and Art for Ukraine features premiere recordings of music by Pulitzer Prize-winning composer Lewis Spratlan, and art by numerous Ukrainian artists. 100% of proceeds from Invasion CD are donated to Ukraine humanitarian aid charities Razom for Ukraine and Lisa Batiashvili Foundation. Nadia's 2019 Reference Recordings album The Poetry of Places, featuring premieres of architecture-inspired works, won the Best Classical Compendium GRAMMY® Award. She can be heard on seven other internationally released albums of world premieres.
Born in Kharkiv, Ukraine, she is a Steinway Artist, Schoenhut Toy Piano Artist, and professor of music at Cal Poly Pomona University.
About Lewis Spratlan
Lewis Spratlan, winner of the 2000 Pulitzer Prize in music and the 2016 Charles Ives Opera Award from the American Academy of Arts and Letters, was born in 1940 and passed away on February 9, 2023. Spratlan was the recipient of an American Academy of Arts and Letters Award in Composition, as well as Guggenheim, Rockefeller, Bogliasco, NEA, Massachusetts Cultural Council, and MacDowell Fellowships. He located himself solidly in the mainstream of Western music, in the tradition of chant through Ligeti and beyond. He was also much influenced by jazz and South Indian music. Spratlan wrote: "I consider myself free of any ideology beyond that contained by music itself – the laws of counterpoint, principles of movement, changes in density, register, and color. All of this provides a means to say something human, to make observations about oneself in the world and the world in oneself".
Producing new works at a prodigious rate, his recent commissions included the opera Earthrise, commissioned by San Francisco Opera; a piano quartet, Streaming, commissioned by the Ravinia Festival; Sojourner for ten players, commissioned by the Koussevitzky Music Foundation in the Library of Congress; Shadow, commissioned by cellist Matt Haimovitz; Concerto for Saxophone and Orchestra, a consortium commission; A Summer's Day, commissioned by the Boston Modern Orchestra Project; Shining: Double Concerto for Cello and Piano, commissioned by Matt Haimovitz and Christopher O'Riley; and Common Ground, commissioned by The Crossing choir, among many others. Spratlan's opera Life is a Dream received its world premiere by the Santa Fe Opera in 2010, under the baton of Leonard Slatkin.